Amazing Food Options:
With a variety of options, there is something for everyone at Tioga Downs Casino Resort! P.J. Clarke's Restaurant featuring the legendary history, local flavor, classic vibe and great food as found at the original New York City location. Enjoy a meal at The County Fair Buffet  with a wide variety of comfort foods. Visit Coaster's Sports Bar, always showing the best professional and collegiate games. Don't forget Dunkin for a hot coffee and all your favorite treats!
Great Event Amenities:
Host your next conference or company training on property in our Events Center. We offer flexible meeting space options that can accommodate corporate events, weddings and everything in between! Our expert staff is always willing to assist planning and executing a memorable event. Groups are encouraged to wander the property and enjoy all we have to offer.
Unique Overnight Packages: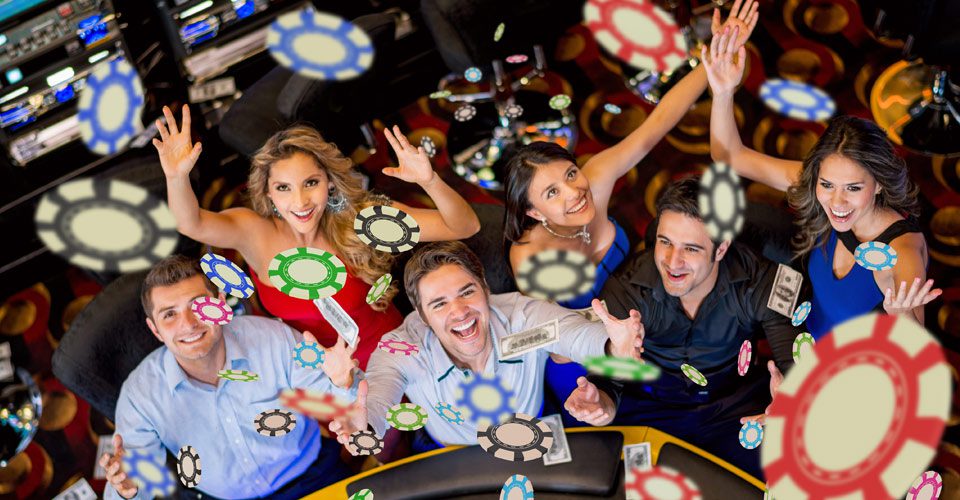 Hotel Amenities:
Casino accessible through interior walkway currently featuring over 890 slots currently and 28 table games (Must be 21 years of age to enter Casino floor)
Wide Variety of Dining Options
Live Entertainment
Indoor Heated Saltwater Pool Open Daily: 8am-10pm
Adult Hours: 8am-9am and 9pm-10pm. Family Hours: 9am-9pm
Fitness Center open 24 hours
Arcade 9am-10pm
Live Harness Racing May – September
Simulcast Racing year round
Complimentary Parking Available
Outdoor Water Slide with Plunge Pool Rules & Riding Regulations
CLOSED FOR THE SEASON
Outdoor Cabana Bar and Pool
Cabana Pool Hours: Open daily, 10am-10pm
Cabana Bar Hours: Fridays, 3pm-8pm and Saturdays and Sundays, 12pm-6pm
Scooter Rentals (First come, first serve basis)
Standard Rate $10/Full Day  or $20/Overnight
Preferred and Premier Reward Members: $7/Full Day or $14/Overnight
Free for Active or Retired Military Veterans. Must show Active Military Card or Retired Military ID. Based on availability.
Elite and VIP Reward Members: Complimentary
Water Slide Rules & Regulations
ALL USERS MUST OBEY THE INSTRUCTIONS OF THE LIFEGUARDS AND POOL ATTENDANTS.
ALL USERS MUST SHOWER BEFORE USING THE SLIDE.
NO RUNNING, STANDING, KNEELING, ROTATING, TUMBLING OR STOPPING ON THE SLIDE.
NO HORSEPLAY.
NO DIVING OR FLIPPING WHILE EXITING FROM THE FLUME.
NO CLOTHING OTHER THAN THE USUAL SWIMWEAR MAY BE WORN ON THE WATER SLIDE.
COMBS, BRACELETS, WATCHES AND OTHER JEWELRY ARE PROHIBITED ON THE SLIDE.
PREGNANT WOMEN, PEOPLE WITH HEART OR BACK CONDITIONS, PEOPLE UNDER THE INFLUENCE OF DRUGS OR ALCOHOL AND PEOPLE WITH POOR BALANCE SHOULD NOT RIDE THE SLIDE. 
NO GLASS OBJECTS OR CONTAINERS ARE ALLOWED IN THE WATERSLIDE ENCLOSURE.
ZERO TOLERANCE POLICY REGARDING WEAPONS, CURSING, SWEARING OR FOUL LANGUAGE.
ONLY ONE RIDER AT A TIME; NO TANDUM RIDERS. UNLESS THE CHILD IS UNDER 42", THEN A RESPONSIBLE ADULT/PARENT CAN RIDE DOWN THE SLIDE WITH THE CHILD.
HANDS MUST BE KEPT INSIDE THE FLUME AT ALL TIMES WHILE USING THE SLIDE.
PLEASE REFRAIN FROM SPITTING, SPOUTING WATER AND BLOWING NOSE IN THE POOL OR ON THE DECK.
PLEASE EXIT THE ENCLOSURE QUICKLY AFTER EXITING THE DROP ZONE (POOL).
THE LIFEGUARDS AND/OR ATTENDANTS WILL NOT RESPONSIBLE FOR PERSONAL ITEMS.
VISTING WITH LIFEGUARDS or POOL ATTENDANTS IS PROHIBTTED.
 DRESS CODE
TRADITIONAL SWIMWEAR IS REQUIRED. PROVOCATIVE ATTIRE, STREET CLOTHES, CUT-OFFS, BASKETBALL SHORTS, GYM CLOTHES, AND CLOTHING WITH RIVETS, SNAPS, BUTTONS, BELTS, OR METAL ORNAMENTATION ARE NOT PERMITTED.
SWIM DIAPERS (DISPOSABLE SWIM DIAPERS OR PLASTIC PANTS) ARE REQUIRED FOR ALL DIAPERED PATRONS.
OUTSIDE FLOTATION DEVICES (WATER WINGS, INFLATABLE TUBES, ETC.) ARE NOT PERMITTED. LIFE VESTS ARE ALLOWED IF COAST GUARD APPROVED.
SNORKLES, GOGGLES WITH THE NOSE PIECE, AND/OR FINS ARE NOT PERMITTED.
PATRONS ARE ENCOURAGED TO WEAR WATER SHOES WHILE WALKING AROUND.
SHOES ARE NOT PERMITTED TO BE WORN ON THE WATER SLIDE.
HEALTH AND SAFETY
ALL PATRONS MUST SHOWER BEFORE ENTERING THE WATER.
PATRONS THAT HAVE EXPERIENCED STOMACH AND/OR INTESTINAL ILLNESS WITHIN THE PAST TWO WEEKS SHOULD NOT ENTER THE WATER.
PATRONS WITH OPEN WOUNDS OR BANDGES WILL NOT BE PERMITTED TO ENTER THE WATER.
PATRONS ARE REQUIRED TO WASH THEIR HANDS AFTER USING THE RESTROOM AND/OR CHANGING A DIAPER.
DIAPER CHANGING ON OR AROUND THE WATER SLIDE AREA IS NOT PERMITTED.
DO NOT DRINK WATER FROM THE POOL. DRINKING FOUNTAINS ARE AVAILABLE FOR WATER COMSUMPTION.
INCLEMENT WEATHER
WATER SLIDE AND BOUNCE HOUSES MAY CLOSE AND/OR SUSPEND OPERATIONS DUE TO RAIN, ELECTRICAL STORMS, HIGH WINDS AND OTHER SEVERE WEATHER CONDITIONS. AS SOON AS CONDITIONS PERMIT SAFE OPERATIONS, THE AREAS WILL RE-OPEN.
DISCIPLINARY POLICY
First Offense:       Verbal Warning From The Lifeguard
Second Offense:  "Time Out" From The Water Slide (At Discretion of The Lifeguard)
Third Offense:    Immediate Expulsion From The Water Slide.
Fourth Offense:  Refusal From Further Admittance To The Water Slide.
PARENTS
Please make sure your children know and understand the rules and regulations established for the Tioga Downs Casino & Resort Water Slide.
Failure to abide by these and other rules set down for the safety of all riders, may result in suspension and/or immediate expulsion from the waterslide.
Questions? Please contact the Sr. Regional Safety/Risk & ADA Coordinator (607) 972-5720.
Water Slide Riding Procedures
RIDERS MUST BE AT LEAST 42" TALL TO RIDE THE WATERSLIDE AND UNDER 390 POUNDS TO RIDE THIS RIDE. FOLLOW ALL PROCEDURES BELOW AND ALL RULES FROM THE GENERAL RULES AND PRECAUTIONS SIGNS. 
FOLLOW THE INSTRUCTION OF THE LIFEGAURD & POOL ATTENDANTS.
GUESTS WITH OPEN WOUNDS OR BANDAGES WILL NOT BE PERMITTED TO ENTER THE WATER.
RIDERS ALLOWED ONLY WHEN LIFEGUARD IS PRESENT.
WALK SLOWLY AND CAREFULLY UP THE STAIRS- NO RUNNING!
ONLY ONE RIDER AT A TIME; NO TANDUM RIDERS. UNLESS THE CHILD IS UNDER 42", THEN A RESPONSIBLE ADULT/PARENT CAN STAND IN THE POOL TO RECEIVE THEIR CHILD IN THE DROP ZONE AREA.
RIDERS MUST ENTER WATERSLIDE IN A SITTTING POSITION AND WAIT FOR INSTRUCTIONS FROM THE LIFEGUARD AND/OR POOL ATTENDANT.
RIDERS MUST RIDE FEET FIRST, WHILE LYING ON THEIR BACK. ABSOLUTELY NO RIDING HEAD FIRST OR ON THE STOMACH IS PERMITTED.
NO RUNNING, STANDING, KNEELING, ROTATING, TUMBLING OR STOPPING ON THE WATER SLIDE.
ARMS AND HANDS MUST REMAIN INSIDE THE WATER SLIDE.
NO TUBES ARE PERMITTED ON THE WATER SLIDE.
NO DIVING FROM THE WATER SLIDE.
LEAVE THE DROP ZONE PROMPLY AFTER EXITING THE WATER SLIDE.
WARNING: WATER DEPTH IS 4.6 FEET.
NO FLOTATION DEVICES ARE PERMITTED ON THE WATERSLIDE.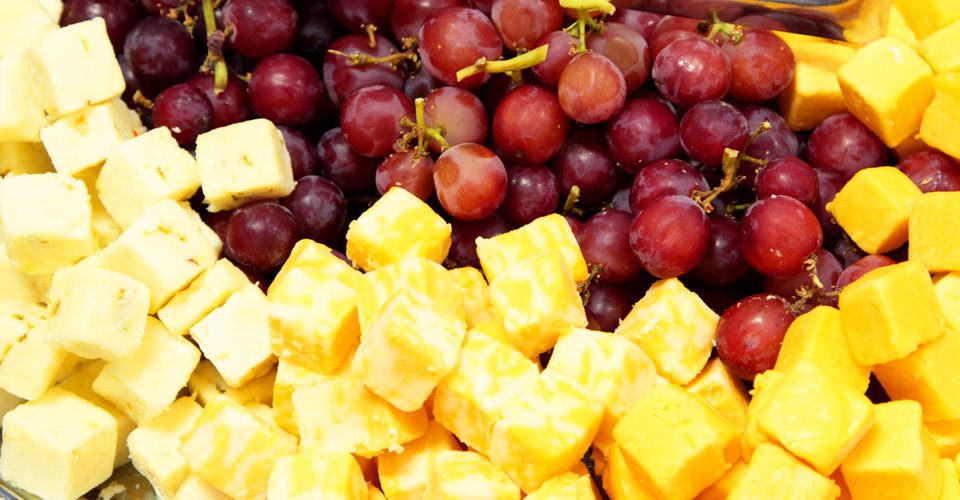 In-Room Amenities and Add-on's:
Prosecco – $23
Celebrating a special occasion? Have us place a Bottle of House Sparkling Wine in your room prior to arrival. If you are arriving in less than 24 hours, please contact us to make arrangements.
Fruit & Cheese Plate for 2 – $20
Fruit & Cheese Plate for 4 – $30
Thinking of a nice little snack for when you check in? Order a Fruit and Cheese Plate and we will have it for you in the room upon arrival. If within 24 hours of arrival, please call us direct to arrange.
Rose Petals laid out on bed – $8
Did someone say romance? Have us lay out silk rose petals on your bed before you walk in the room.
Dozen Roses & Vase – $95
Surprise that special someone with a Dozen Red Roses! Must have 24 hours advance notice for delivery.
Early Check In 1 PM – $20
Start your stay early and have more time to play or hit our indoor saltwater heated swimming pool!
Late Check Out 3PM – $40
Are you a night owl and want more time to sleep? Get some extra Z's or more play time with a 3 PM check out.
To purchase these option please call us direct at (607) 699-3900 or simply add your items in the online reservation process.